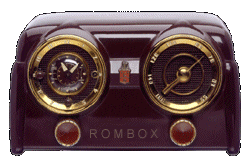 The Cutting Room Floor
MADE POSSIBLE WITH HELP FROM OUR FRIENDS @

New Favorites:
On The Urban Assault | X Mary | Tether III | Smoke On The Water | Do You Have Any Idea?
---
Directory To Large Quantities of Multimedia
---
Welcome to Glistening Flicks. We are an online multimedia production team. Since those involved found each other over (or because of) the Internet, we believe Glistening Flicks to be the first production company of it's kind. From the inception of the idea in 1994, we have only produced multimedia for consumption on the Internet... and, are believed to be the largest privately owned multimedia website in the world.
The members' first collided when an Internet multimedia production entitled "Watch For Falling Angels!" was conceived.
Here is where we're @ today:
The Rock-N-Roll Romper Room
Band Websites
Index Of Experiments
For more information on the services we provide click here.
To order a compilation of video samples click here.
Multimedia Special of the Moment:

---
All music is written and recorded spontaneously. All content is original.
These graphics, images, text copy, sights, or sounds may not be used without expressed written consent of the
Glistening Web Communications Corporation.

© The Philadelphia Spirit Experiment / Membrane.Com